CVHS 1966 Navigation

Introduction

Recent Changes

All Names

In Memory

What Was It Like?

Do You Remember?

Bad hair and Glasses

Why have a virtual reunion, or The World's Stupidest DJ

CVHS Links


I have 4 children (2 boys, 2 girls) and 7 grandchildren (4 boys, 3 girls). I married in 1968. My husband was in the Army and we spent 2 years in Germany. We had the opportunity to travel to Austria, Switzerland, Italy and France. My first daughter was born after our return to the states.
After our divorced in 1972, I worked as a deputy clerk for a municipal court. In 1974, I remarried and had 3 more children. We lived in California, Virginia, and Utah, and then moved to a small town in Idaho in 1991, hoping for a slower pace of life. We divorced in 1994. Over the years, I worked in some interesting jobs such as color consulting, drug testing, selling muzzle-loading supplies, and working in a vault. After my youngest went off to college in 2005, I moved back to California and worked for an orthodontist.
In 2008, Ian and I married and we traveled to Ianís home country of England. We now live in Northern California's wine country. The next chapter of our lives finds us getting ready to retire and move aboard our yacht, a 36-foot Islander Freeport Sailboat.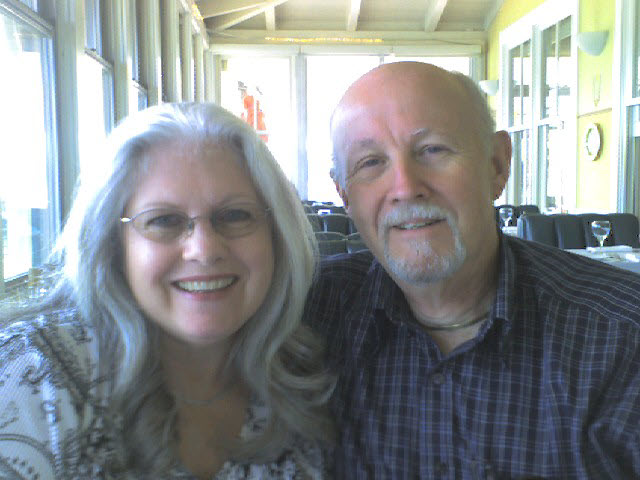 Marie and Ian, 2010