CVHS 1966 Navigation

Introduction

Recent Changes

All Names

In Memory

What Was It Like?

Do You Remember?

Bad hair and Glasses

Why have a virtual reunion, or The World's Stupidest DJ

CVHS Links


After I graduated, I went on to become an hairstylist. I married my high school sweetheart, Dwayne Tomlin, CVHS class of 1965, in 1968. We had a little girl, Angela, in 1974. We also had a boy, Gary in 1977. In 1977 our daughter died of Aplastic Anemia, a rare blood disorder. In 1979 our son fell in our neighbor's swimming pool. He lived, but he was without oxygen long enough to cause brain damage. He died from it when he was 12.

In 1982 we adoped a baby girl, Jennifer. She now has a daughter of her own and a boy due in November of 2009.

In 1988 my husband died; he was only 41. He had a bad heart or, like he would say, "a broken heart". He died the day before our 20th Anniversary.

Today, I'm still working making the ladies of our community beautiful and loving it. I work in Pleasant Hill. I live in Martinez with my dog, cat and bird to keep me company. I have my family, friends and faith to keep me going. Lots to do! Life is Good! Hope to renew some friendships from CVHS.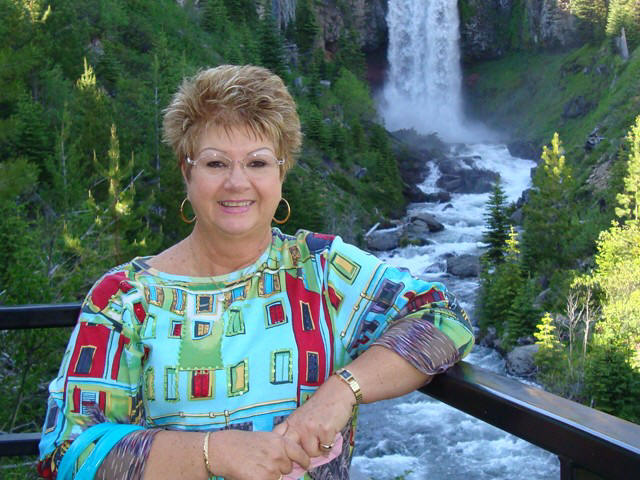 Marilyn at Tumalo Falls near Bend, Oregon.