Home > Memorials > Michael Clarke
Michael Clarke
(There is a navigation bar to the rest of the CVHS site at the bottom of this page.)

This is Michael's Clarke's obituary. I copied it here with permission from his family.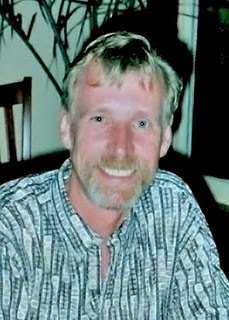 Michael Ancil Clarke, age 61, community volunteer, organizer and developer, died peacefully in his home on April 7, 2010 holding the hand of his partner. Michael is a long-term survivor of HIV, he chose quality of life over quantity of life. When he witnessed the void that the AIDS pandemic caused in the 1980s, he tried to fill the void by becoming even more committed to building indestructible foundations in the community. Michael's involvement on a local level often had outreach to national and international levels. He was especially adept at helping groups work their own way through transitions. During the height of the pandemic, amongst all the irreplaceable loss and discrimination, Michael found renewed purpose in two world famous and often emulated community choral groups, the international Federation of Gay Games, a true love and finally a job with lasting good friendships. In 2001 Michael retired, and although he eventually developed AIDS, he bravely continued and acted his final impeccable performance of defiance. He traveled more for leisure, volunteered as a docent at Strybing Arboretum Botanical Gardens in Golden Gate Park, spent more time with his book and birthday clubs and friends and family.
Michael's life mantra is: inclusivity. Although, only its antonym is in the dictionary, inclusivity is more than just inclusiveness. To Michael, inclusivity means to ask and value the opinions of many, consider the feelings of many and be open to different cultural, lifestyle and racial viewpoints. Michael felt and knew that inclusivity would bond our community. He also knew that the voice of one may be speaking for many who are unable to speak or who are without a voice.
Michael was born in Stockton, Ca. in 1948 to Ivan A. and Letty J. Elin Clarke. Michael joined the US Navy during the Viet Nam War and received an Honorable Discharge in 1969. Michael was very proud to be a Viet Nam Vet. Michael lived in Central California and Southern California but has lived the last 30 years in San Francisco.
Michael graduated from Clayton Valley High School of Concord, Ca. in 1966. Michael was sophomore class president, a graduating class commencement speaker and an honors thespian who is remembered as a terrific actor who never forgot any of his lines. In June 1972, Michael received a BS in Community Counseling and Human Development from the Applied Behavioral Sciences Department, University of California at Davis with an emphasis in Individualized Fieldwork. In 1979, Michael received an MBA from the Graduate School of Management at UCLA in Individualized Organizational Design.
During his time at UCD, Michael was a student advisor for the department, a peer counselor for The House, a co-leader for Life Goals Groups at the Counseling Center in Stockton and a teacher's assistant for Orientation to Community Resources and Scientific Biases and Social Myths. Michael also represented the American Red Cross as a delegate on the California Council on Children and Youth and was a consultant and group leader for the Sacramento Safety Council. Before going to graduate school, Michael was a 4-H Youth advisor for UC Cooperative Extension in San Bernardino County and Inventory Control Analyst for LA School District. He also was a consultant for Personnel for the County of San Bernardino and for Career Planning at California State Polytechnic University.
Michael loved to travel and conducted a 9 month travel study of educational programs in Europe, Russia, Israel and the United States. In 1979-1980, Michael was the Business Administrator for the Los Angeles Gay and Lesbian Community Center. Michael moved to San Francisco in 1981 and found employment with MCI Telecommunications as a Systems and Procedures Administrator from 1983 to 1990. From 1992-2001, Michael was employed by Intuit where he was Administrator of Systems and Procedures and later Business and Financial Analyst. Michael retired in 2001, but he continued his community volunteer work with the SFGMC until 2005 and spent his last few years as a volunteer docent at SF Golden Gate Park Strybing Arboretum Botanical Gardens.
When Michael wasn't working at his career, he was very involved in the Gay and Lesbian Community. Quite often Michael found himself assisting transitions and it was in situations such as this that Michael was in his element and used his inclusivity philosophy. Michael was an expert at finding where his talents and expertise could be used in the gay community.
Michael was one of the "Original 99" founding members of the Gay Men's Chorus of Los Angeles in 1979 and for them he developed their first business model, the initial Bylaws and Incorporation which carried the GMCLA through their first 8-10 years. Michael's community and organizational skills helped the newly formed GMCLA attend and perform at the National March on Washington for Lesbian and Gay Rights that very year. Michael is remembered as a mentor and friend who didn't like the spotlight and was more comfortable coaching the development from the sidelines.
Michael joined the Lesbian/Gay Chorus of San Francisco in 1982 where he was an active member until 1993. In 1982, Michael co-produced the West Coast Choral Festival, part of the Golden Gate Performing Arts concert series; forerunner to the national Gay and Lesbian Association of Choruses (GALA). In 1987 Michael pursued and obtained incorporation and initial nonprofit 501 (c) (3) status for the chorus. Michael was well loved by his fellow members and developed friendships that lasted his lifetime. He is remembered with great fondness and gratitude; as a visionary, a gentleman and a good and loyal friend. If Michael moved to San Francisco to find his family, this is where he first found them.
Michael was an active member of the San Francisco Gay Men's Chorus from 1985 through 1996. Michael was especially helpful as a SFGMC alumnus through 2005 volunteering many hours of management and administrative skills. He assisted with an executive director transition and the creation of registration forms. He also helped with the creation of a master roster database that included past and present members. This database enabled the generation of donor letters, the contact of alumni to organize SFGMC Alumni Group, establishment of a Yahoo Group chat forum, invitations to alumni to SFGMC's 25th Anniversary Concert and "The Fifth Section Memorial" in honor of the SFGMC predeceased members. In 2006, Michael was presented with a Certificate of Achievement for his many, many years of service in various capacities to the SFGMC. He is what the Artistic Director and Conductor calls an "unsung hero."
Michael's association with the Federation of Gay Games began in 1982 when members of the West Coast Choral Festival sang at Gay Games I Closing Ceremony. The FGG at this time was known as San Francisco Arts and Athletics. In 1986, Michael was asked to be Cultural Chair for SFAA, producers of Gay Games I and II where he chaired the committee who managed The Procession of the Arts: a 2 week, 27 event cultural program which highlighted the cultural aspects of the Gay Games.
In 1989, SFAA broadened its scope and became the international organization called Federation of Gay Games and Michael was one of the founding members. He was elected Correspondence Secretary and was immediately able to continue the implementation of name change filing requirements for the Articles of Incorporation and Nonprofit Status changes as well as overseeing the trademark licensing agreement with organizers of Gay Games III. As a member of the FGG Executive Committee, Michael was involved in creation of the FGG Endowment Fund.
Michael was also part of the historic collaboration of FGG and USOC (US Olympic Committee) which effectively lobbied the US Government to waive the travel ban on HIV-infected individuals and grant Gay Games IV Designated Event Status (DES) so that HIV-infected individuals could enter the US to attend. Michael was Corresponding Secretary until 1995 and continued to be an active volunteer as a member director until 2002. In 2002, Michael was granted Honorary Life Member status.
In 2007, Michael helped with the vision and organization of The 25th Anniversary Gay Games Archive Exhibit at the James Hormel Center in the San Francisco Public Library. Throughout Michael's years with the FGG, he always held the Cultural Committee and the cultural aspect of the Gay Games close to his heart. Michael is remembered as being there every step of the way as the essential stitching of the organization, keeping it on track and on the record and as a tireless workhorse who keeps volunteer groups alive as institutions.
Michael is survived by his domestic partner, Aaron Warren; former wife, Lynn; his mother, Letty J. Elin Clarke; sister, Carol S. Zaninovich; niece, Jennifer (Robert) Glynn; nephew, Joshua (Kristen) Zaninovich; nine great nieces and nephews and many cousins. Michael is preceded in death by his father, Ivan (Van) A. Clarke and many colleagues from his business life, the GMCLA, the FGG, the L/GCSF and the SFGMC "Fifth Section."
In lieu of flowers, you may contribute in Michael's name to any of the aforementioned groups. Michael also contributed to the AIDS Emergency Fund.
Michael and I would like to thank Project Open Hand, the people at Ft. Miley VA Hospital, Pathways Hospice, Compassionate Community Care, Jeff Anderle, Rose Mary Mitchell and Leslie Bayless.
[Written by Aaron Warren, with research help by Rose Mary Mitchell.]

Other CVHS 1966 pages:
Recent Changes | Introduction | All Names | In Memory | What Was It Like?
Do You Remember? | Bad Hair and Glasses | The World's Stupidest DJ | Links
If you enjoyed reading about these people, they will enjoy reading about you. Send an entry via the e-mail below.



Problems, comments or complaints? Need an opinion? Send E-mail to:
This page updated: May 01, 2015