CVHS 1966 Navigation

Introduction

Recent Changes

All Names

In Memory

What Was It Like?

Do You Remember?

Bad hair and Glasses

Why have a virtual reunion, or The World's Stupidest DJ

CVHS Links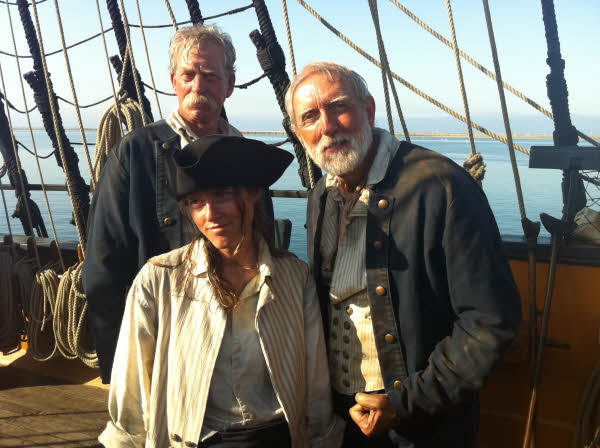 Here's a photo from last year. I am the tall guy on the left with artificial dirt and artificial sunburn as well as greasy kids stuff in my hair. We are on the HMS Surprise, in San Pedro, California, working as sail crew and dressed as background for "Pirates of the Caribbean IV, On Strange Tides". You should not be able to see even the smallest glimpse of me in the movie. At least I hope not. The other guy in the photo is Bob Stevens and the lady is Elinore Gaida; all three of us volunteer at the Maritime Museum of San Diego. The museum owns the HMS Surprise.
For the last three years I have been working on "The Secret Life of the American Teenager" for the ABC Family channel. I don't dress like this at work or at home.